Day use in Turin: the day-use formula of the Residence Sacchi, for a relaxing break
Residence Sacchi offers its apartments in a day use for those who feel the need to rest a few hours after a train journey, for those looking for a location to spend a moment of intimacy in all privacy and tranquility, or for those who would like to find a comfortable apartment equipped with all the technological services to concentrate before an important meeting.
Check-in at Residence Sacchi in day use guarantees you a few hours exclusively, at prices much lower than the standard rates.
Our apartments are all equipped with 100 Mbps internet connection and free Wi-Fi.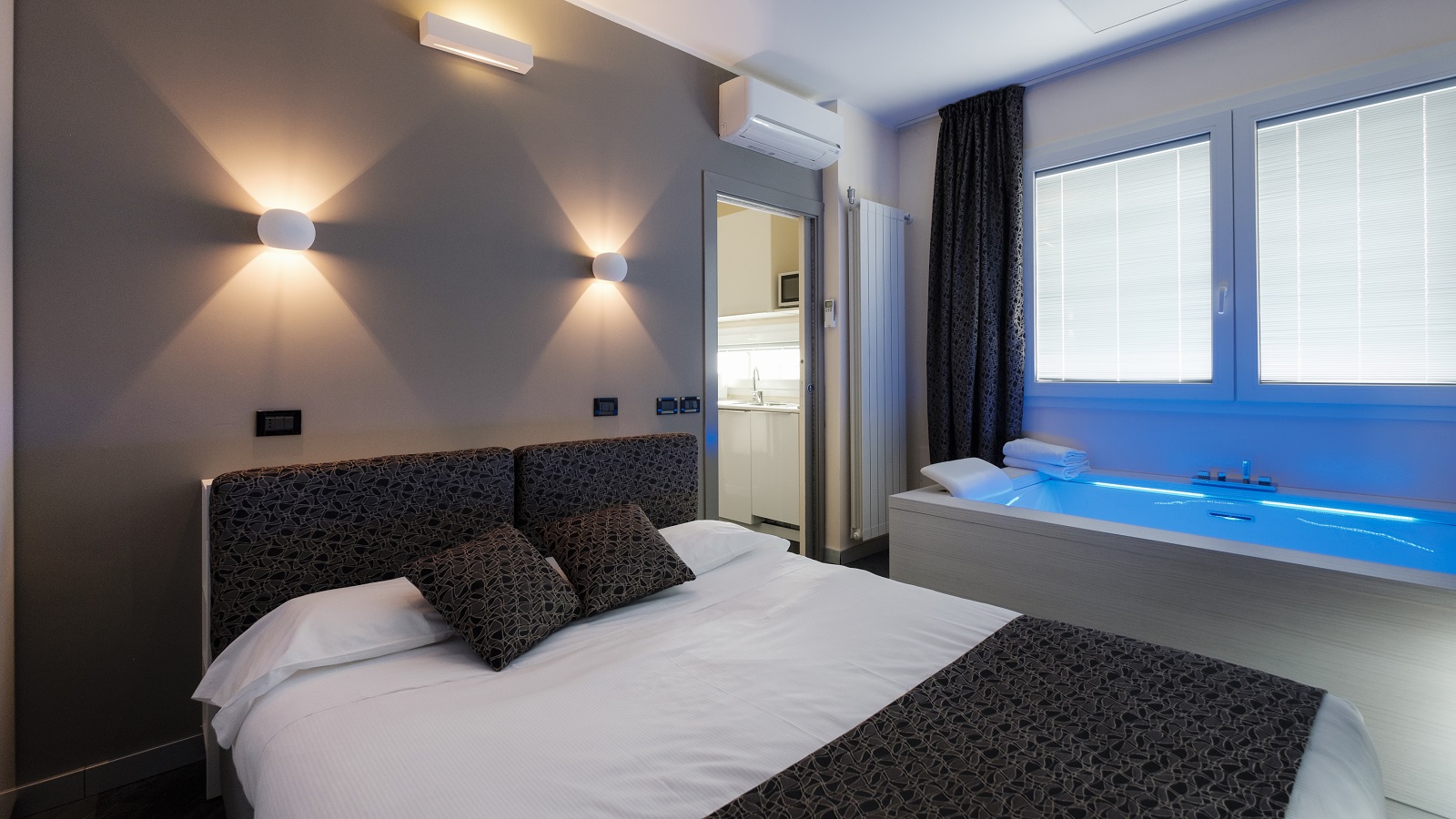 All apartments are soundproofed and equipped with air conditioning and dehumidifier, some of them have also a washing machine. In all the bathrooms, equipped with shower or whirlpool bath, you will find a double-magnifying mirror, wall-mounted hair dryer, courtesy line and weighing scale.
In each apartment is also present an electronic safe.
Payment is possible directly in the Residence.
With the transit use formula, the Residence offers the comfort of its apartments for a romantic and relaxing moment: take advantage immediately.
For your reservations call 0039 011 556 381